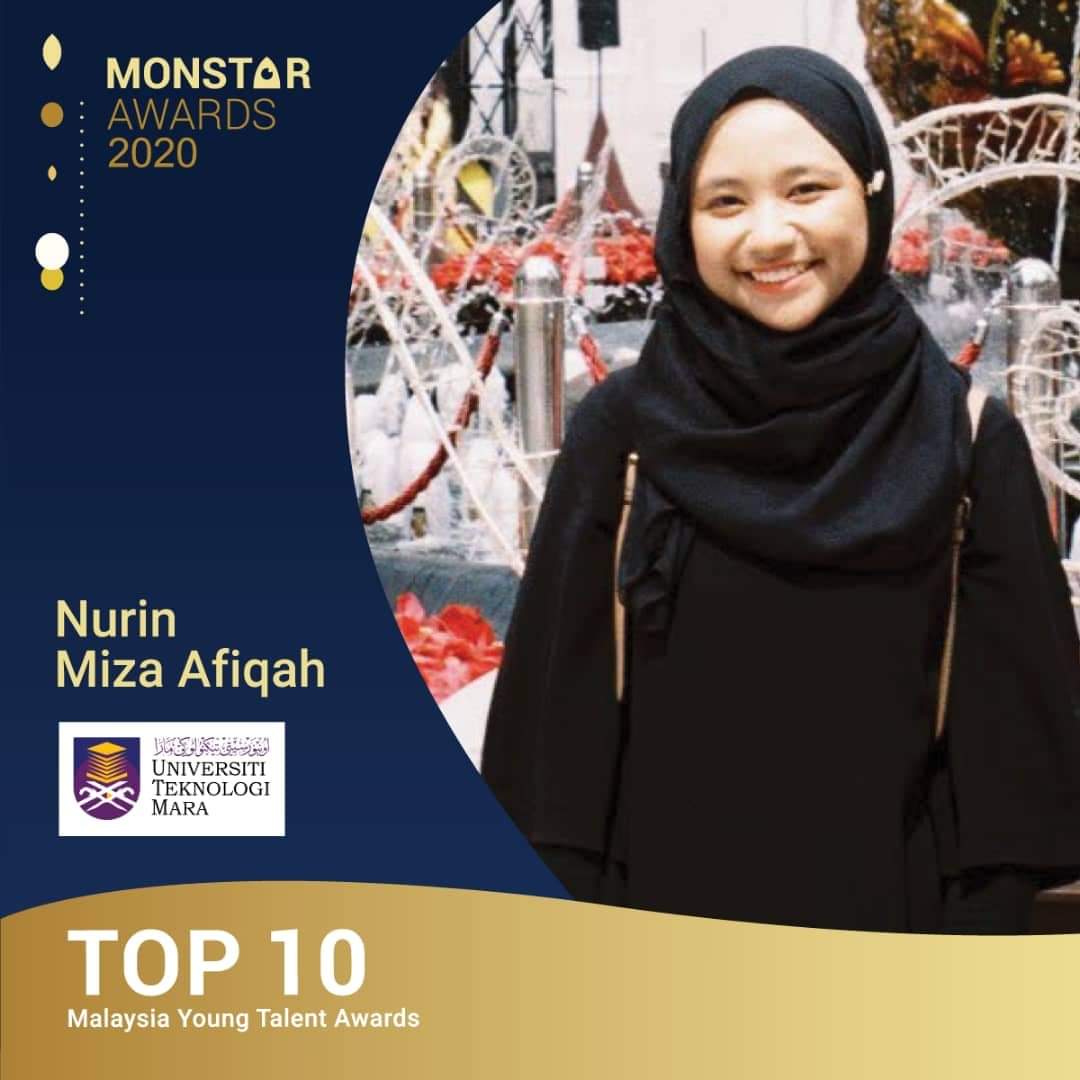 Nurin Miza Afiqah bte Andre Dazle from the Faculty of Computer and Mathematical Sciences, Universiti Teknologi MARA was voted as one of the top 10 Young Talents 2020 in the MONSTA Awards.
MONSTA Awards is created to discover and recognise young talents in Malaysia. This year, 2020 marks the 3rd edition to discover individuals who have talent beyond academic studies or actively participating in extra-cocurricular to have a chance to be recognised by the nation.
MonStar Awards 2020 is officially supported by Kementerian Pendidikan Malaysia, Jabatan Pendidikan Tinggi - JPT, Malaysian Global Innovation and Creativity Centre and Malaysia Digital Economy Corporation to acknowledge the national young talents in across Malaysia!