Programme Description
The program is aimed at professionals working in the field of cybersecurity and digital forensic, who wish to further their education, gain a higher academic qualification and enhance their career prospects. The program offers an education based on key concept and advanced principles required to analyse, design, develop and secure organizational systems and understand current and future technologies.  At the end of the program students are expected to develop professional attitudes and technical skills necessary to progress in the rapidly evolving field of cybersecurity and digital forensics.        
Why is the program so special?
The program embraced and facilitated collaboration with industries such as Malaysian Communicatios and Multimedia Commission (MCMC), Tecforte Sdn.Bhd and NetBytsec Sdn.Bhd.  These mutually beneficial partnerships served the students, lecturers and the companies in providing certification, training, software with support, and produce groundbreaking research. The industry also assists in developing an industrial driven curriculum. 
Who should join this program?
Computer related students
Entry Requirement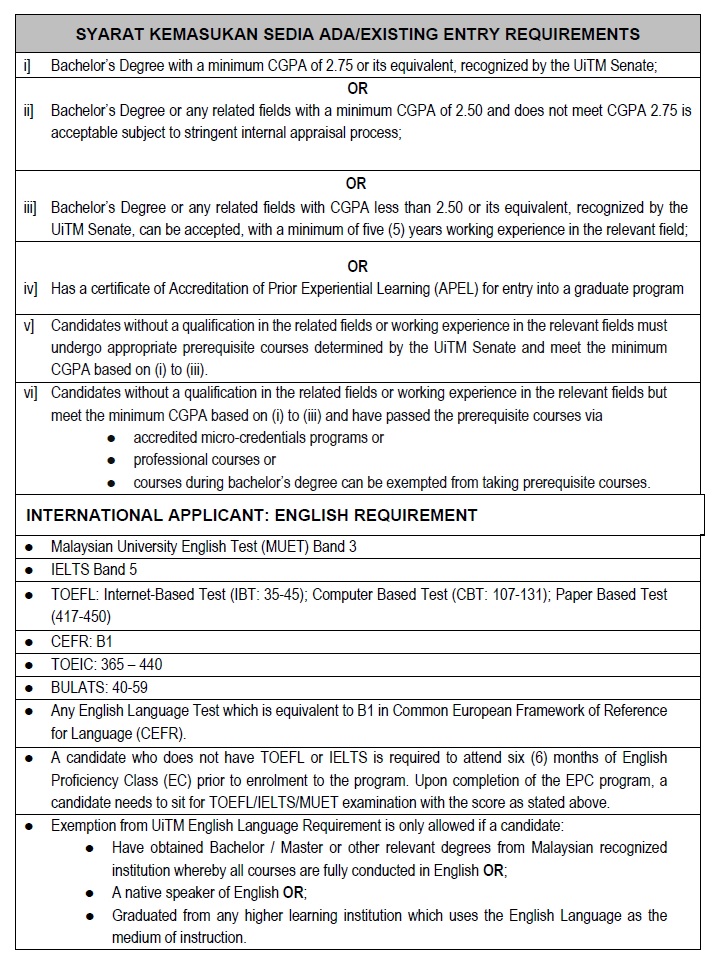 Further information, please contact:
Dr Fakariah Hani Hj Mohd Ali
Koordinator Program CS709
Tel: 03-55211105
Course Detail
Sem 1
Enterprise Security Architecture

Advanced Digital Forensics

Cryptography and Security Mechanisms

Special Topics in Cyber Security and Digital Forensics

Problem Solving Formulation for Information Technology
Sem 2
Malware Reverse Engineering

Forensic Data Analysis

Internet and Network Forensic

Research Methods in Computing

Elective 1
Sem 3
Cyber Security and Risk Management

Computing Project

Elective 2
Electives
Legal Issues and Ethics in Digital Forensics

Mobile device and cellular network forensics

Information Hiding

Incident Response and Handling

Advanced Network Security