Abstract: Do you worry how you can effectively use data that you have in your organizations to predict the following? Example – fraud detection, customer churn, operational efficiency, predictive maintenance, marketing mix optimization, etc? If these are questions you want to solve – learn how R and Azure Machine Learning may be potential solutions. Join us in a 2 hour workshop to get introduced to Microsoft's Advance Analytics offerings such as R on Azure, Azure Machine Learning to get a headstart.

Profile:
Laurence is a veteran of the open source, Linux and High Performance Computing, Grid and Cloud community and has been promoting the use of Linux/HPC/Grid/Cloud since 1998. Laurence introduced enterprise R analytics into Asia when he was the General Manager of Revolution Analytics for Asia Pacific. He was responsible for Revolution's business in Asia and its Centre of Excellence for Analytics in Singapore in partnership with the Infocomm Development Authority of Singapore (IDA). He also ran Revolution's development team responsible for putting Revolution R in the Cloud. Revolution was acquired by Microsoft in 2015.

Laurence was involved in building the very first commercial Linux cluster for an A*STAR research institute in 1999 and has since implemented and consulted for many organizations in APJ, Europe and US, on HPC, Grid, Cloud and now big data analytics.

Laurence is a member of the Singapore IT Masterplan 2025 committee, and mentor to several startups in Singapore and a long time Editor of Transactions on Computational Sciences by Springer Journal.

Laurence graduated from National University of Singapore (NUS) with First Class Honours in Engineering, and holds a Master in Knowledge Engineering from NUS.


SPECIAL SESSION 3
"Smart Data Discovery with IBM Watson Analytics" by Shawn Tan
Watson Analytics Digital Sales Specialist Asia Pacific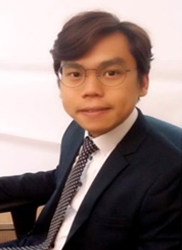 Shawn Tan is Watson Analytics Specialist (Asia Pacific), working with business users and analysts to find insights from their organizational data.

"Smart Data Discovery with IBM Watson Analytics" is a session designed to introduce business users and analysts to cognitive smart data discovery. Witness a presentation and live demonstration of the solution, followed by a guided hands-on session (where participants are required to bring their own laptop).

What is Watson Analytics
IBM Watson Analytics is a cognitive analytics solution for smart data discovery that opens up the benefits of advanced analytics with simplicity to all across the organization. It guides data exploration, automates predictive analytics and support the rapid creation of applicable dashboards. As an added benefit, Watson Analytics for Social Media delivers powerful social insights to the analysis.
SPECIAL SESSION 4
"Analytics in Action" by Dr Mark Chia
Advanced Analytics Practice Lead, Center of Excellence, SAS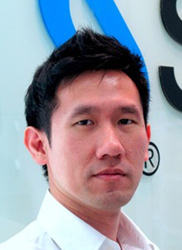 Synopsis:
For most organizations, big data is the reality of doing business. Big data is a popular term used to describe the exponential growth and availability of data, both structured and unstructured. Big data may be as important to business – and society – as the Internet has become. Why? More data may lead to more accurate analyses. More accurate analyses may lead to more confident decision making. Better decisions can mean greater operational efficiencies, cost reductions and reduced risk.
As data floods your organization on a daily basis, the question is no longer "What is big data?". It's "What can we do with the big data we have?". The answer, of course, is integral to the future of your business. Analytics is the process of examining big data to uncover hidden patterns, unknown correlations and other useful information that can be used to make better decisions.

Bio-Data:
Mark is the Advanced Analytics Practice Lead within SAS's Center of Excellence in Malaysia. Mark works with clients across industries to design, develop and implement analytics solutions within their organizations successfully. He also leads the Internship and Graduate programs. He has been with SAS since 2011.
Before joining SAS, Mark worked in IT for over ten years with various UK companies. He has worked for software development companies and an internet dating company. He has done a variety of roles from software engineering, systems administration, consulting, systems analysis, project management, product management and company management.
Mark holds two bachelor degrees from the University of Adelaide, Australia. The first with honours is in Electrical and Electronic Engineering and the second is in Applied Mathematics and Computer Science.
He did his PhD in Electrical Engineering at the University of Edinburgh, United Kingdom. He is also registered as a Chartered Engineer with the Engineering Council (UK) through the Institution of Engineering and Technology.